The first unexplained wealth order under the Criminal Finances Act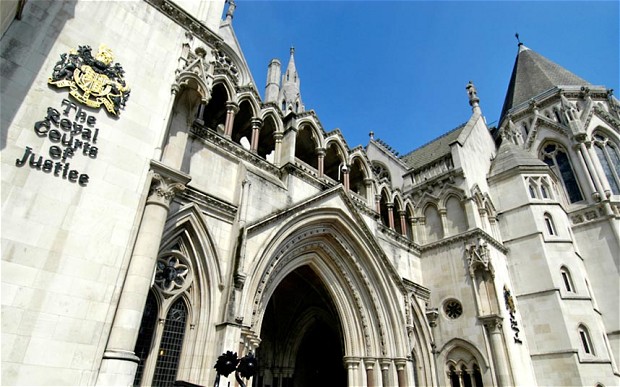 In a widely reported case, Zamira Hajiyeva, the wife of an Azerbaijani banker jailed for large-scale fraud and embezzlement, has been the subject of the UK's first (and until very recently, only) Unexplained Wealth Order (UWO). High Court papers reveal that Mrs Hajiyeva spent just over £16 million in Harrods over the course of 10 years on jewellery and designer goods and had two car parking spaces allocated to her in the Harrods car park (presumably she invited a friend). Her extended shopping spree has in fact attracted far more attention than her purchase of property worth substantially more than £20 million, presumably because in a city where, according to Transparency International, over £4 billion worth of property has been purchased with the proceeds of corruption and embezzlement, Zamira's real estate investments appear comparatively modest.
At first glance, Hajiyeva seems to be a prime candidate for an UWO. Her husband Jahangir Hajiyev is currently serving 15 years in prison in Azerbaijan for fraud, embezzlement and misappropriation of public funds. In a country that ranks well down the bottom half of the Transparency corruption index, one might wonder just how serious his transgressions must have been to have received such a sentence. In fact, as Head of the International Bank of Azerbaijan, Hajiyev was found by a court to have stolen 125 million Euros and been responsible for laundering 9 billion dollars from other criminal activity through the bank and into corporate structures and accounts under the control of his relatives and close associates, activity which it is claimed led to a major economic slump in the country. The assumption u nderlying Hajiyeva's UWO is therefore that she has been living the high life on the proceeds of her husband's corruption and her own involvement in laundering his ill-gotten gains. We can at least venture an explanation of one of the items on Zamira's shopping list; if all the perfumes of Arabia were insufficient to disguise the smell of blood from Lady Macbeth's hands, perhaps £160,000 worth from Harrods perfume counter is enough to wash the smell of corruption from a Gucci handbag.
The Criminal Finances Act 2017
Following the UWO served on Hajiyeva, it is interesting to ask why there have not been dozens more. The Unexplained Wealth Order was introduced in the 2017 Criminal Finances Act and provides UK law enforcement with the power to require a person who appears to have links to serious crime or who is a "non-EEA Politically Exposed Person" to explain the source of their wealth. The UWO is strictly a civil power – any statement made by Hajiyeva in response to the order will be inadmissible in criminal proceedings, albeit she is simultaneously fighting extradition to Azerbaijan where she is likely to face criminal charges. In fact, the main purpose of a UWO is to place the courts in a position where they can use civil powers to remove criminal property and the proceeds of corruption from those who have been unjustly enriched, an objective that ties in neatly with the underpinning Proceeds of Crime Act 2002 which aims among other things to "take the profit out of crime".
It would be a mistake to assume that the new Act is legislation aimed at corrupt billionaire bankers. With the definition of "wealth" enshrined in the legislation as property with a value of £50,000 or more, this is legislation aimed at removing the profit from far less lucrative crime than bringing down a national bank. A great many working people with a house or a savings account meet the criteria of demonstrably having £50,000 in equity, savings or a pension. If the intention of the legislation is to police modestly successful drug dealers, people smugglers and fraudsters, the UWO has been glaringly absent from the courts since its introduction. And if UK law enforcement have their sights set on bigger targets, where are they? If the legislation is pitched at an ambitiously low level, then the response of UK law enforcement so far has been notably cautious. Zamira Hajiyeva, for all her ostentation, is easy pickings. The case against her - at its highest - would seem to be that she is a gangster's moll, living it up on the proceeds of someone else's crime; and with her husband now languishing in a foreign prison and the Azerbaijan government lobbying for her return to face charges, her case is politically low risk. Her case is only a modest warning of the UK's intolerance to the investment of the proceeds of corruption in our financial system. With the very recent announcement that a second UWO has been served on a currently unnamed respondent, we may discover in due course whether the National Crime Agency is now to extend its reach to corrupt Russian oligarchs or African dictators, or indeed to the local gangster who serves as a negative role model in your own home town.
A lengthy legal process...
The reality is that the mere existence of robust legislation does not discourage the investment of criminal and corrupt funds into the UK. One has the sense that Zamira Hajiyeva and her expensive shopping habits are to serve as a test case as the NCA, Crown Prosecution Service and civil courts test the impact and the limits of the new legislation. In principle, Hajiyeva will have been given a period of time, set by the court, in which she is required to provide information as to where her money has come from. In practice, her legal team have challenged the UWO on a number of grounds, including an assertion that her husband is not a "Politically Exposed Person" under the terms of the Act and a claim that the order breaches her ECHR right to "peaceful enjoyment" of her property, as well as the slightly comical complaint that as her husband is in prison she is not in a position to ask him where he got the money. So far, all her grounds for appeal have been rejected by the High Court. However, in such a significant case, and with large amounts of money apparently at Hajiyeva's disposal to instruct a legal team, it is likely that the matter will be escalated to the higher courts and it is likely to be months, if not years, before the case finally reaches a resolution. One can only hope that she brought enough perfume to keep her going for the duration of the proceedings.
How can UK Training help you?
If you would like to learn more about Criminal Finance and how you can ensure you and your organisation are complying with the law, then you should consider our courses on The Criminal Finances Act and Anti-Money Laundering. You can view more details here.