Course talk - Helen Lilley addresses the challenges facing importers today...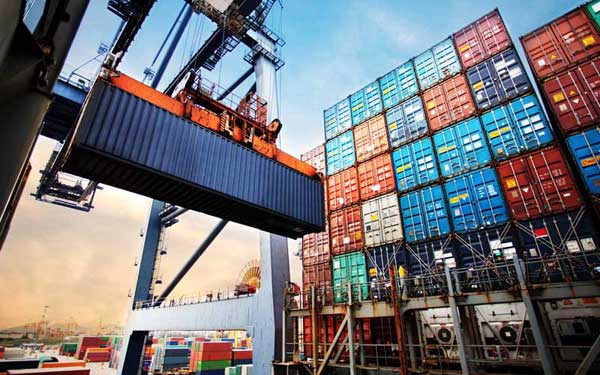 Last week, I was very pleased to attend a presentation of the one-day course Import Practices and Procedures, which undertakes to explain the fundamentals of importing to people who are new to the subject and tackle some of the trickier aspects for those who are already well experienced.
The course was being held at Colmore Gate in Birmingham, a brilliant venue, centrally located and just a few minutes walk from New Street Station, close to the cathedral.
The presenter, Helen Lilley, is a renowned expert in the import/export world and was able to clearly explain the rules and regulations to delegates who had various levels of knowledge with memorable real-life examples. Throughout the day many people had challenging and convoluted questions to throw her way but she was able to quickly assess all the elements of the scenario presented to her and offer a sound conclusion.
Helen has spent more than 25 years delivering global supply chain solutions in various international trade roles. She has delivered training for 15 years to freight forwarders and importers and exporters on numerous subjects, from Supply Chain Management to Incoterms, AEO and Customs Processes. Her tone is calming and reassuring, which really helped when delegates were asking about Brexit-related issues that were clearly causing them some consternation.
Brexit raised its head many times throughout the day and although the future arrangements for international trade are still not clear, the course is delivered in such a way that the current rules are clearly explained and then the presenter says what will happen in the event of a deal or no-deal. Several delegates were particularly keen to learn how they could benefit from using the Transitional Simplified Procedures (TSP) now being extended by HMRC.
The correct use of Incoterms also generated a lively discussion with one delegate telling the group that their previous use of the wrong Incoterm had resulted in the loss of £30,000 in uninsured damages. Helen placed strong emphasis on the need to understand Incoterms and the financial and operational importance of selecting the right one.
The audience of 26 people was made up of senior people from a wide variety of industries, including a car importer, medical supplies company, electronic components manufacturer, steelmaker, kitchen and bathroom retailers and representatives of the shipping and logistics sector.
The feedback was excellent for the course with one delegate saying to me: "I've really learned a lot today and when I return to work I am going to send another 3 of my colleagues on the next available course."
If you have any involvement in importing, exporting, Incoterms or are interested in the Authorised Economic Operator (AEO) scheme then I strongly recommend that you attend one of our training courses on these subjects – see here for details. As the delegates I spoke to last week found for themselves, not only will you learn a lot but you will also have a thoroughly enjoyable day.
By Paul Murphy