Improving your personal effectiveness as a company director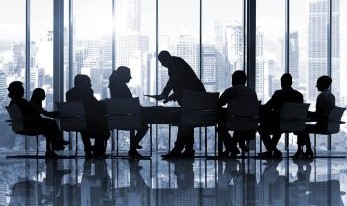 The role of a company director is a challenging one at the best of times, and as we know all too well, these have not been the best of times.
When successful businesses grow, senior managers often become directors. Whilst a person might be comfortable in their role as a manager, they may find it a big step up when they become a director. Being a truly effective director, alongside dealing with the raft of legislation with which a company must comply, is challenging to say the least.
Coupled with the huge challenges that have arisen over the past year, this could understandably result in both new and experienced directors alike, struggling in this critical role.
How can UK Training help?
If you wish to improve your personal effectiveness as a director, or are aiming to become a director, then you could benefit hugely by attending our six-hour course, 'The Role of a Company Director'. It is presented by David Joel, a Chartered Director and member of the Institute of Directors. He has been facilitating, delivering and mentoring at senior management and director level for over ten years.
David has presented this as a one-day classroom course for UK Training for a number of years and last year, due to the current crisis, began delivering it online. The response to this training has been exceptional and the knowledge gained and general enjoyment of the course can be seen every time we deliver it….
"One of the best courses I've attended in a long time. Excellent presenters, well structured and delivered. I feel like I learned and took away a lot. It was very engaging which helped with the learning and retaining of information. My first course with UK Training - genuinely delighted with the quality and standard of the course."
"Very enlightening - I learnt a lot about the different kind of directors within a business, how you should structure a team for the best results and my responsibilities to my fellow directors and staff members."
"Having spent many years attending courses this is possibly the best course I have attended. The format was excellent and the trainer was brilliant."
We have dates coming up both online and in London. If you have any concerns about attending this course online, hopefully these comments from the latest presentation will reassure you that the experience will not only be engaging and informative, but extremely enjoyable…
"This is the best online training course I've done during Covid. Right pace, delivered in the right way and great content."
"It was the most interactive online course I've done, it keeps you really engaged."
"Like the way we are not actually on camera as a Zoom call would be. Very easy to ask questions and participate. Would much rather do a course like this without the travel involved!"
If you have any questions about how our online training works or our return to the classroom, please do get in touch with the team here.