An end of year message from UK Training...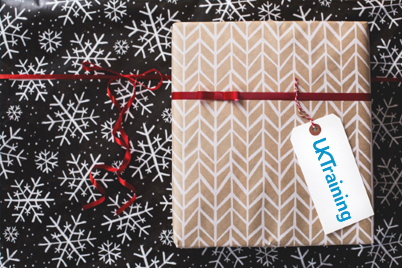 After what has been an exceptionally challenging year, we wanted to take the opportunity to thank our customers for their continued support throughout 2020 and wish you the very best for the year ahead.
Our offices will be closing for the festive period today and will reopen on Monday 4th January. You can still book places on our courses via our website and if you need to contact us you can do so here.
Despite being unable to present in the classroom for much of the year, we have been delighted to see so many people attending our live online courses instead. We are looking forward to welcoming you all back to the classroom as soon as it is safe to do so and we will also continue to offer online alternatives for you.
Although much has changed this year, we hope we have still been able to meet many of your important training requirements, especially towards the latter part of the year as Brexit considerations have come to the fore.
We are continually expanding our range of training, particularly our online offering - so do keep checking our website for new releases and if you have any specific training requirements to discuss, please do get in touch and we would be delighted to help.
On behalf of the entire team at UK Training, we hope you have a good Christmas, despite the restrictions.