Meeting the challenge for training providers during these difficult times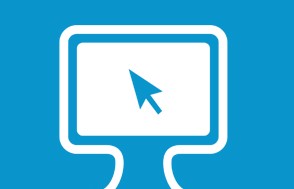 When it became apparent that it would not be possible to continue delivering our courses in the classroom, one of the first steps was to make arrangements for our most popular and topical courses to be presented live online. We have been delivering online training for many years, which has stood us in good stead during this period.
The first course to be delivered was our half-day payroll update. It was completely updated to feature the important recent changes surrounding the CJRS and other areas of payroll that have been affected by COVID-19. We knew the importance of this course to our customers and the necessity to get it presented as soon as possible. The presenter, Kate Upcraft, did a fantastic job in providing a huge amount of up-to-date information on what is a confusing and difficult subject for many people working in payroll. The feedback reflected this… "Fantastic update as usual from Kate in a fast-changing payroll world!".
Since then we have delivered our regular popular classroom and online course, The Essentials of UK VAT and are looking forward to more VAT and payroll courses over the coming months. You can find a full list of upcoming online dates here.
As well as delivering our classroom courses online, we have also been able to present a number of in-house courses for clients online. I was able to observe the online delivery of The Role of a Company Director which was superb and as good as attending a classroom presentation. As with all our one-day courses, we presented the course as two 3 hour sessions over consecutive days.
Throughout the course, attendees were fully engaged and the level of interaction was excellent. The team here recognise the challenges with delivering training in an online environment and work together with the presenters to ensure all our online events are engaging and interactive. Questions can be submitted at any point throughout the course and quick responses are encouraged via the 'chat' feature. The scenarios, exercises and case studies that are such an important part of the learning experience in our classroom training are redesigned and structured to ensure they can still be used in the online environment. One delegate commented "Online delivery worked a lot better for me than I expected - chat and polls kept me focused and in the room" and another said "The software and ability to interact was 150% better than I was anticipating."
It was David Joel's first experience delivering online training in a live environment and he was pleasantly surprised how well it worked. He is an extremely adaptable person, prepared to take on new challenges. He rose to this challenge, as always, with great confidence and one would have thought he had done it many times before. When I spoke with him after the course, he said he thoroughly enjoyed it and explained that without the support and expertise of the team at UK Training, he couldn't have done it.
Personally I feel proud of our response to the current situation. I thoroughly enjoyed this method of delivering training and can see many benefits going forward during these times when people are adapting to new ways of working and learning.
You can find our upcoming online dates here and we look forward to announcing additional dates in the autumn period over the coming weeks. If you have any requirements or requests regarding online training, please do get in touch – the team here would love to discuss your requirements.
Stay safe.
Stephen Smith, Managing Director